Campania International Symi Planter in Angkor Blue set of 3
Campania International Symi Planter in Angkor Blue set of 3
The Campania International Symi Planter in Angkor Blue set of 3 Planter Set has been meticulously designed for the ideal garden aesthetic. Crafted by Campania artisans in Southeast Asia, these high-fired and intricately designed planters can reach temperatures of up to 1000 degrees centigrade, providing them with frost- and weather-resistance. Due to the handmade nature of these planters, some colors may vary. Sets can not be divided.
Specifications:
Color Shown in:                  
Angkor Blue
Measurements: 
Large:19 inches wide x 15.25 inches tall - Weight: 40 lbs
Medium:14.25 inches wide x 13 inches tall - Weight: 22 lbs
Small:10.75 inches wide x 9.25 inches tall - Weight: 12 lbs
Ships via LTL Truck for free curbside delivery. Please refer to our Shipping and Delivery Terms for details.
Color variation may occur due to the handmade process of these planters.
Sets cannot be broken apart into individual planters
Sold as a Set Only.
The drain hole is located in the center of the bottom of the planter.
Globally Sourced
Fired Ceramic Clay
Suitable for indoor and outdoor use.
Handmade by skilled Arts
All sales are final.
Sets cannot be divided.
Sustainably made with environmentally friendly practices.
WARNING:  California Residents -Prop 65
It is best to store the item in a dry place out of the elements. Planters are equipped with pre-installed drainage holes to allow for drainage. The drain holes must be kept clear to maintain the longevity of your planter, especially in climates that undergo freeze-thaw cycles in the winter.
If you are unable to bring a planter out of the elements: We recommend covering the drain holes with a mesh screen or equivalent to keep debris from clogging the openings; Filling the bottom of the planter with non-porous drainage material; Filling the remainder of the planter with a well-draining soil mix that will not retain water; and lastly, covering the soil with decorative mulch or pine bark to the top rim of the planter to discourage water from pooling on the surface.
For indoor use: We can source saucers for special orders and plugs are available upon request.
Cleaning Instructions: Campania Glazed and Terra Cotta planters can be cleaned with either mild soapy water or Windex® with Ammonia-D. Spray down the surface of the planter where it is dirty and use a lint-free cloth or sponge to wipe the surface. Note that it may take several cycles of wiping and drying before the planter is completely clean. Do not pressure wash, use alcohol-based cleaners, apply corrosive cleaners, or clean with anything abrasive.
Shipping Information
We love to ship for free. It takes the guessing work out of the whole buying process, making it easier for you! Some
services are not free, we cannot ship anything expedited or to Hawaii or Alaska.
How Items are Shipped:
All the smaller items will ship via UPS in a standard fashion. Always be sure and inspect your items once they arrive and
take pictures if there are any damages. Email them to info@thegardengates.com to submit a claim for a replacement or refund.
LTL, what does that mean? LTL stands for Less than Truckload and it is used for all the heavy and big items. Our LTL
service is curbside only and by appointment. We guide you through this process
and are here to assist. Always be sure and inspect your items once they arrive
and take pictures if there are any damages. Email them to info@thegardengates.com to start a claim for resolution.
Production Timelines:
Production timelines for all our
products vary by vendor. Campania International takes an average of 5-7
business days to prepare, stain and pack your order. It then must ship, which
that timeline depends on where you are having your order delivered. We keep you
posted along the way via email, and you are always free to get a real time
update via chat or phone call.
Returns:
When you order a product made by
Campania International, it is a final sale. To help remedy any question
about what to buy please utilize our free
design service. We can help you choose the color of a little
bunny statue or which estate fountain is right for your home. Campania
International's items are all handmade to order and many of them are heavy.
Shipping back fountains or pottery that weigh over 500 pounds is a laborious
process that without the proper packing knowledge is almost impossible to do
with damaging the item further. We at The Garden Gates stand by Campania's
policy and if there is any issue with the piece, we will work to resolve it in
the best way possible. For more information on the returns process please feel
free to email info@thegardengates.com.
For additional details please
refer to our Help Page for all your questions and answers.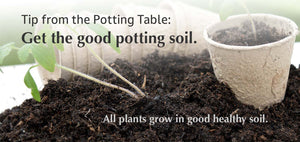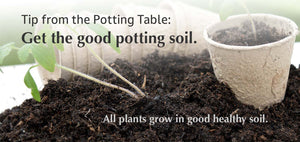 Balance your space with the addition of plants and flowers. Urns and Planters are a wonderful way to add the softness of plants to balcony, front entry, or patio. Outdoor planters and urns are a beautiful element that can frame in an area or draw the eye to a special garden place.